[>>]

[>>]

[>>]

[>>]

More>>

Search...
| | |
| --- | --- |
| General News | |

... 1 news stories awaiting approval
Datamancer Diviner Keyboard

The Datamancer Diviner is a full size keyboard featuring their often imitated, but never duplicated typewriter-style keycaps. Aiming to look at home in the Victorian era, it features a thick wooden case, ornaments and jewels that are tasteful, and some nice functionality courtesy of its DIP switches that allow for multiple keyboard layouts.
Logitech G603 and G613 LightSpeed Wireless Mouse and Keyboard

Legit Reviews recently had the opportunity to review the Logitech G703 LightSpeed Wireless Gaming mouse, along with the new PowerPlay Wireless Charging System. The G703 LightSpeed has an amazingly comfortable shape for right handed users, along with very responsive Omron switches for the main buttons and of course, Logitech LightSpeed wireless technology, which I've found offers wireless performance that is indiscernible from wired performance. Unfortunately, the G703 LightSpeed only offers about two days of battery life under normal usage when RGB lighting is being used, unless you invest in the $100 PowerPlay system, which brings the cost of entry to $200. Another barrier is that the G703 LightSpeed comes in at a $100 MSRP, which will put it out of budget for many users. Fortunately, as Logitech was developing the high end G703 and G903 LightSpeed mice alongside PowerPlay, a more economical wireless mouse was being devised for the masses, along with a wireless keyboard that would offer 1 ms response time and mechanical keys for the first time, ever. Today, LegitReviews has the opportunity to share the results of this development, the G603 LightSpeed Wireless Gaming Mouse and its companion, the G613 LightSpeed Wireless Gaming Keyboard.
EKEN V8S Native 4k Action Camera Review

Featuring an native 4k Image Processor SoC by Ambarella the V8S Action Camera by EKEN may not be at the top of its class but it's certainly worth your attention especially if you're on a tight budget.
ASUS Crosshair VI Hero board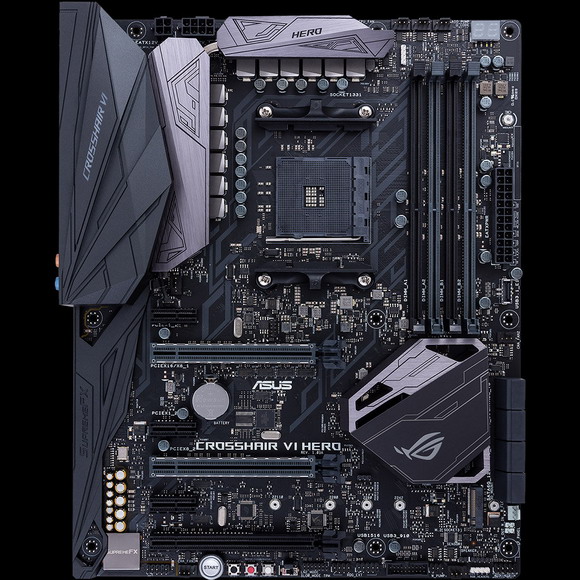 The ASUS Crosshair VI Hero board features a black PCB with a plastic armor overlay covering the board's rear panel and audio subsystem components. ASUS added RGB LED backlighting to the rear panel cover and chipset heat sink to illuminate the board and ASUS ROG logos, as well as under board lighting along the sound PCB separator line. ASUS designed the board around the AMD X370 chipset, offering support for AMD's Ryzen processor line and Dual Channel DDR4 memory running at a 2400MHz speed. The Crosshair VI Hero motherboard can be found in the wild at an MRSP of $254.99
Crucial BX300 240GB SSD Review

"With the BX300, Micron has succeeded to bring to the market an affordable mainstream SSD that is able to deliver sustained performance (unlike TLC-based counterparts) and also uses DRAM cache in order to obtain a speed boost. The Silicon Motion SM2258 comes in a 323-ball TFBGA package and is a 4-channel controller; it comes with quite a bit of data protection and reliability features, while the drive is accompanied by a 3-year limited warranty."
AOC AGON AG322QCX 144Hz Freesync 31.5in Curved Gaming Monitor Review

Curved screens are really starting to come of age for gaming. We are seeing more and more of these, in many different sizes, and the latest to grace the KitGuru testing table is the AOC AGON AG322QCX. It's pretty sizeable at 31.5in, but unlike many larger screens it's still packed with features to please the serious gamer.
Rosewill Nebula GX30

The Rosewill Nebula GX30 costs as little as $37, but that doesn't stop it from having an impressive feature list, one that includes build materials like metal and memory foam, RGB LEDs, removable ear cushions and a detachable microphone. However, that's not all - it also performs above and beyond every expectation, which makes it a great choice for gamers on a tight budget.
NVIDIA GeForce GTX 1070 Ti Details Leaked

We now know that NVIDIA will release the GeForce GTX 1070 Ti to take on the Radeon RX Vega 56. Get the full details - price, specifications, availability and more!
Asus ROG Rampage VI Apex @ LanOC Reviews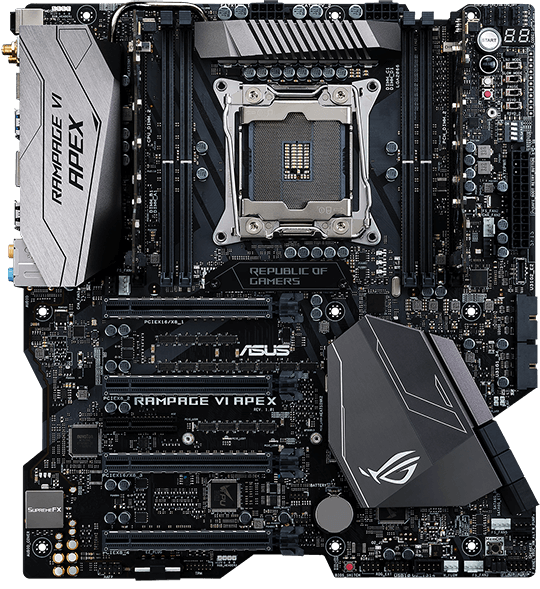 Well, we are far enough past the original X299 launch that the refined and crazier motherboards are starting to come out. This isn't anything new, Asus especially likes to take more time for their crazy boards, not just rushing everything out to make it to launch day. In this case, it also gives them the chance to tweak things, like work on the VRM cooling that was found to be an issue with a lot of the X299 boards after the launch. This works out timing wise as well given Intel finally launching their last few high-end Core-X CPUs. In fact, Asus sent this board over specifically to test with that launch. Well with that out of the way I can finally also take a closer look at the board itself. You know the Rampage VI Apex is something special when it stands out even when compared to the Prime X299 Deluxe. So let's check it out.
Intel i7-8700K Coffee Lake Memory Benchmark Analysis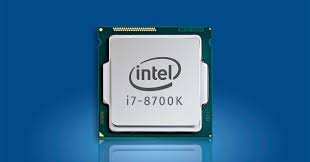 We take a close look at memory speeds, latencies and command rate on Intel's latest Core i7-8700K with Z370. Scenarios tested include fail-safe 2133 MHz, the platform default of 2666 MHz and overclocked memory speeds from 3000 MHz to 4000 MHz - at various timings.
Asustek revenues increase in September

stek Computer has reported consolidated sales of NT$45.11 billion (US$1.48 billion) for September, increasing 19% on month and 1.1% on year thanks to stable notebook, motherboard and graphics card shipments as well as the releases of its ZenFone 4 series smartphones.
DJI Statement On Report Of Plane Striking Drone In Quebec

Don't be the jackass who flew a drone in and around an airport, causing a collision mid-air with a passenger aircraft. - PCSTATS
"DJI, the world's leader in civilian drones and aerial imaging technology, stands ready to assist Canadian aviation authorities as they investigate a report that a small passenger plane struck a drone while landing in Quebec City.
No details of the reported collision have been disclosed, and DJI is unaware whether any of its products may have been involved. DJI drones are programmed by default to fly no higher than 120 meters, and the Quebec City airport is restricted in DJI's geofencing system.
Millions of drones are used safely and responsibly around the world for business, agriculture and enjoyment. DJI absolutely condemns any unsafe operation of drones, and urges all drone pilots to understand and obey the laws and regulations in their jurisdiction before launching their drones.
DJI has pioneered many key technological advances to help ensure that drones can safely share the skies with traditional aircraft, including GPS-based geofencing to help drone pilots steer clear of sensitive areas, automatic return-to-home features for drones that lose connection or have low battery strength, and sense-and-avoid systems to help steer clear of obstacles.
DJI supports the creation of a simple and reasonable system to register drones in Canada, coupled with a strong educational component so drone pilots can easily learn how to fly safely and responsibly. DJI discusses its safety approach for Canadian skies in comments delivered last week on Transport Canada's draft drone regulations, which DJI believes are not aligned with international best practices for encouraging safe and responsible drone use. DJI's comments may be downloaded
at this link
."
The best Guides by the best writers on the internet; PCSTATS Beginners Guides explain computers, software, and all those other wonderful things that cause you frustration.

Learn how to use your computer better, master the internet while protecting yourself, and know what to do when your hard drive kicks the bucket.



"Get the 'Stats and Stay Informed!"